2010.04.19 Monday
Trip to Grand Canyon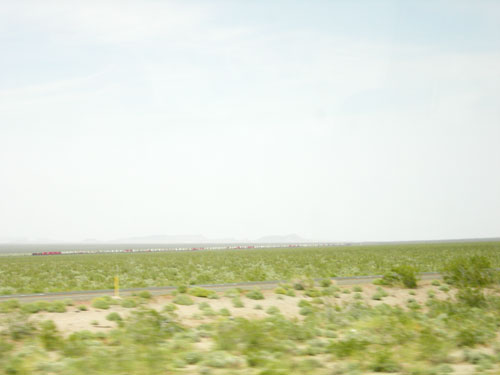 次の目的地は、世界遺産にも登録されているグランドキャニオン! ロサンゼルスからバスで移動。砂漠の中をひた走る道中はアメリカの広さを実感できます。上の写真ではちょっとわかりづらいと思いますが、たぶん100両位連なった貨物列車が地平線を描くかのように走ってました。さすがアメリカ!と感じるスケール感です。グランドキャニオンへの期待もますます高まってきます!
Next direction is Grand Canyon that is registered on the World Heritage List. We tripped from L.A. by bus. We can feel how big America is while we were driving in the desert. In the picture above, you might be hard to see that freight train was running with carrying over 100 containers seemed to make horizon. That's America! My expectation for Grand Canyon is getting bigger!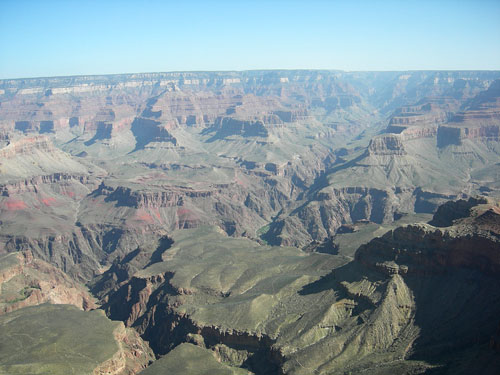 そしてついに! その地に降り立つことができました!! 今まで見たこともない景色、息をのむスケール感、迫力、自然が織りなす造形に感動を抑えきれません!
Eventually! I got the place!! There was a view I have never seen, extremely large-scaled, vigorous, I was profoundly moved by the nature! It was so amazing!!!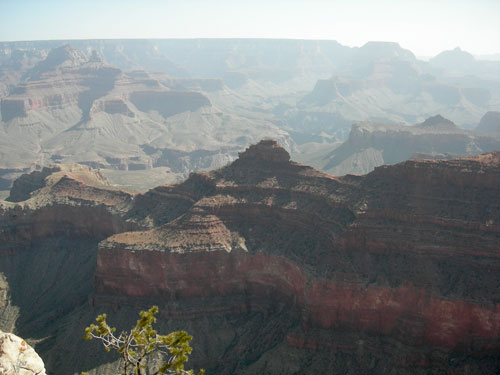 数百万年の年月をかけて現在の形になったグランドキャニオン。神秘的で雄大な景色にただただ見とれてしまいました。。
It has been for long time that Grand Canyon was created. I just took in mysterious and noble scenery.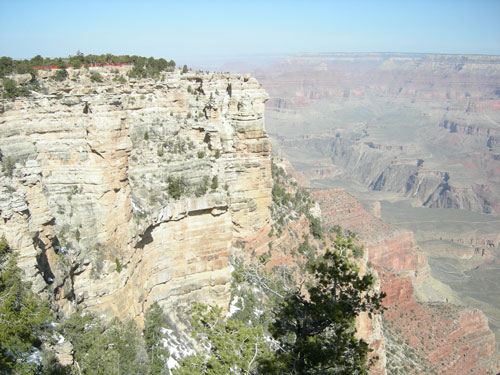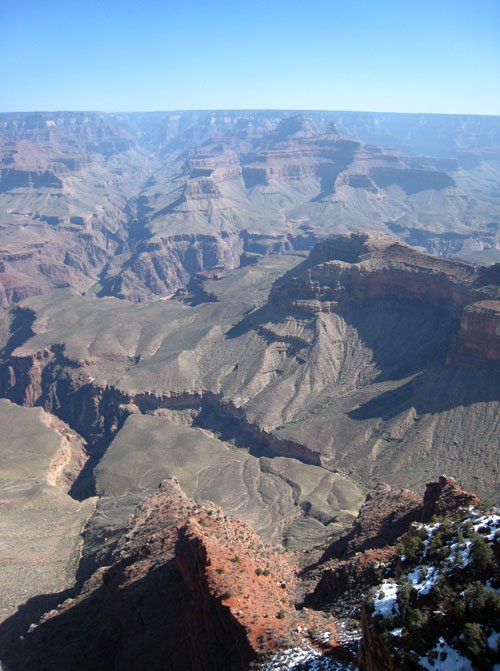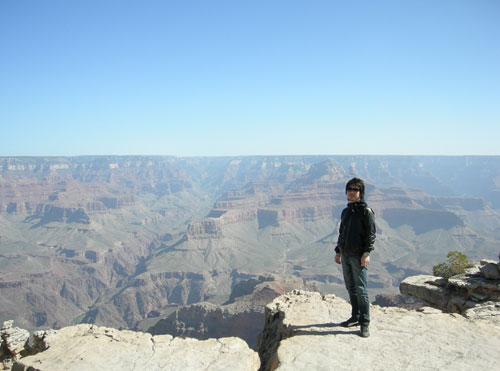 当日は幸運にも快晴で雲一つない澄み渡った空。はるか遠くの細部まで見渡すことができ、大地と空のコントラストが美しすぎます。ずっと行ってみたかったグランドキャニオンを生で見れて最高に幸せでした! どこもでも続く無限の地層が地球の歴史と自然の神秘を静かに、でも力強く、語りかけているようです。
Fortunately It was a beautiful sunny day without a cloud in the sky. Therefore we could see the detail even in the hazy distance and the contrast of ground and sky was very beautiful. I was extremely happy because I had been eager to go there for long time. The endless layer of earth seems to speak to us that history of the earth and mystery of the nature peacefully but strongly.