2012.05.27 Sunday
Exhibition info. 展覧会終了しました。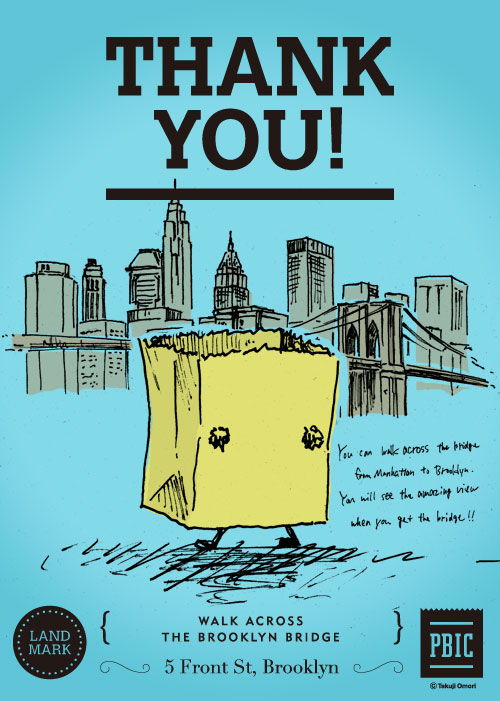 ギャラリーに足を運んでいただいたみなさま、facebookやこちらのブログでみていただいたみなさま、ありがとうございました!
たくさんのお祝いコメントや感想もよせていただいてありがとうございます!
そして今回もお声かけいただいてこの展覧会を開催していただいたレクトヴァーソギャラリーのみなさまありがとうございました。
今回は自分にとっても新しい試みを表現できた展示になり、とてもいい経験になりました。
ニューヨークに
滞在して経験した感動をデザイナーとして表現したいという思いが帰国してからもずっとあって、それが今回形にすることができました。
これからこの紙袋はどうなるのか? オンラインでは引き続きアップしていきますので、今後の発展にご注目ください!
My exhibition ended yesterday.
Thank you for coming to the gallery as well as visiting the facebook account and this blog. Thank you for congratulating me and all the feedbacks! And I thank the people of

RECTO VERSO GALLERY

for connecting me and planning this exhibit.
This time, I had a very good experience because I could explain my new attempt. I have been thinking about I want to explain my experiences in New York.
What is the paperbag going to happen? I'll keep updating online, please stay in touch!