2011.09.25 Sunday
Greeley Square
マンハッタンのミッドタウンウエストに、グリーリースクエアという公園があります。コリアタウンのそばにあるので近くをよく通ってました。
There is a park at Midtown, NY
which is called "Greeley Square".
I often walked here because a Korean town is nearby.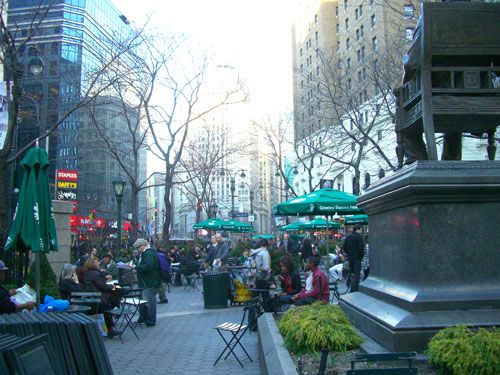 小さな公園ですが、テーブルや椅子が並べてあって、市民の憩いの場所になっています。買い物に疲れたらひと休みするのもいいでしょう。
It is a fairly small park but there are many tables and chairs. Many people relax here and it is good to take a rest after being tired from shopping.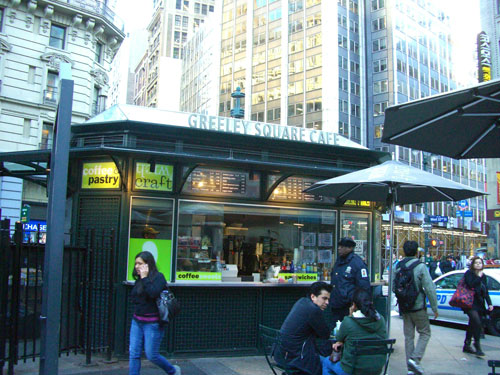 コーヒーショップもあって、ドリンクやサンドウィッチが売ってます。そして一押し情報なのが、この公園にはニューヨークにはめずらしい無料の公衆トイレがあります。街中でトイレを見つけるのはひと苦労なので、いざという時は覚えておくと便利です。
There is a coffee shop which serves drinks and sandwiches. It's very rare that
there is a restroom at the park. It's very hard to find restrooms in Manhattan, so you better remember the place.