2011.08.22 Monday
City Hall Park
マンハッタンの南部にシティホールパークがあります。その名の通り、シティホール(市庁舎)を臨む場所にある市民の憩いの場となっています。
There is the City Hall Park at the South of Manhattan. As the name suggests, the park is near the City Hall, where people can relax.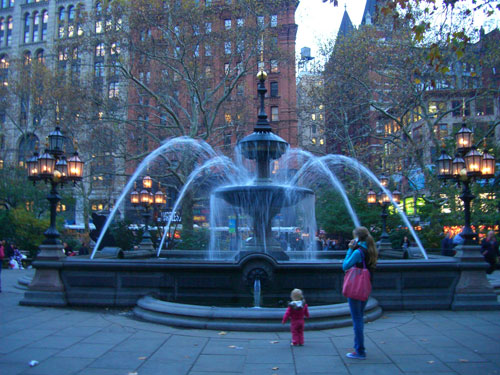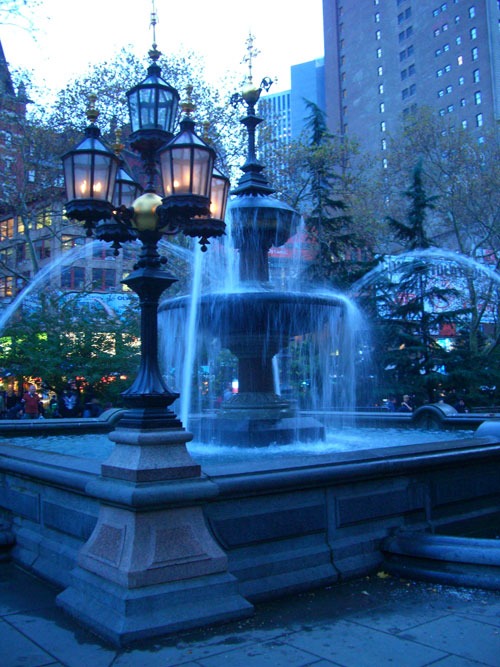 写真のように、噴水とガス灯がとても印象的な素敵な公園です!
As the picture shows, the park is quite nice because the view of fountain and gas lamps is very impressive! This picture was taken in the evening.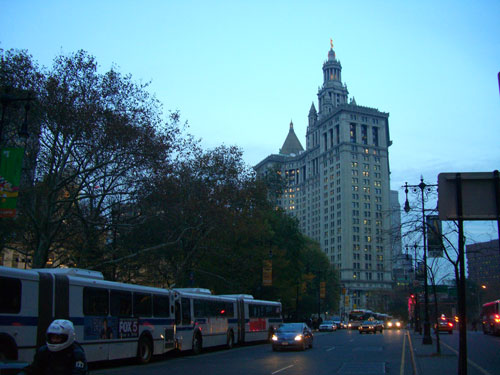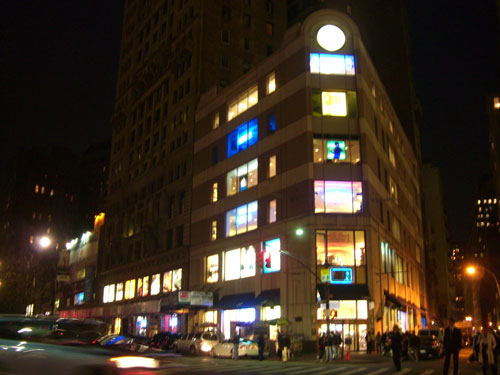 その公園のそばに「J&R」という大型家電量販店があります。このビル全体がそうですが、商品カテゴリ別に隣り合ったビルに分かれています。
There is a large-scale electrical appliance store which is called J&R near the park.