2011.08.03 Wednesday
Go Go Curry!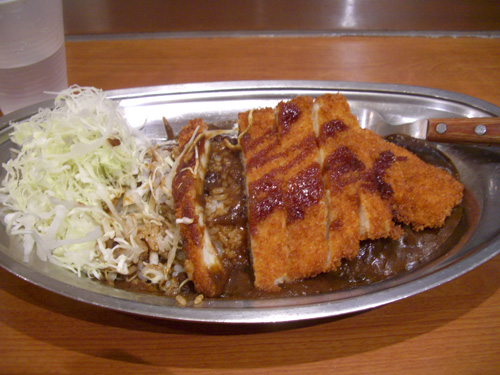 ニューヨークに住んでいた時にどうしても日本のカレーが食べたくなって調べたところ、
こちらは金沢カレーということで、ステンレスの皿に乗った
コクのある黒っぽいルーのカツカレーとキャベツの千切りをフォークで食べるというのが特徴です。なので僕が知っているカレーとはまたひと味違うものでしたが、美味しかったです!
When I was in NY, I went to "GO GO CURRY!". The restaurant is a Kanazawa local curry restaurant. It features black curry with pork cutlet and shredded cabbage on a stainless steel plate. Thus, making it quite different from the one I know but over-all it tastes good!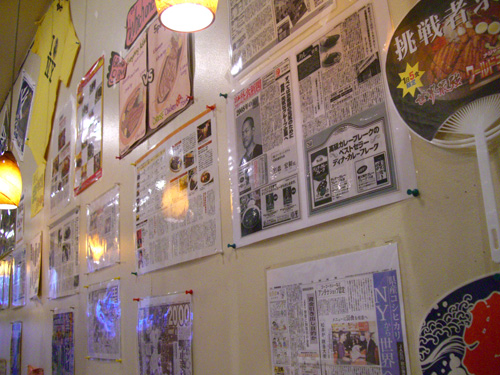 店内はお店が掲載された新聞や雑誌などの切り抜きが壁一面に貼られていました。
ニューヨークに行く前は関西に住んでいたので、それまでゴーゴーカレーの存在は知りませんでしたが、東京にはたくさんお店があるんですね。
こないだ懐かしくなって初めて日本で行ってみました。このちょっと変わった味が逆にニューヨークを思い出させてくれました。。
Many clippings are posted on the wall in the restaurant.
I have never heard of GO GO CURRY! before even when I was in Kansai. I only found about it in NY.
Surprisingly, Go Go Curry! can be found in Tokyo. I noticed that there are a lot of shops in Tokyo due to
I live in Tokyo. I visited the shop for the first time recently. This unique taste has actually reminds me of NY...