2011.07.24 Sunday
Rockefeller Center
ニューヨークで最も有名なスポットのひとつ、ロックフェラーセンター。
ミッドタウンの中心、5番街と6番街、48丁目と51丁目に囲まれたエリアです。70階建てのGEビルを中心に21のビルが林立しています。
This is the Rockefeller Center which is one of the most famous spots in NYC.
It's located at the center of the midtown and surrounded by the 5th and 6th avenue as well as the 48th and 51st street.
Many buildings are around
G.E. Building which towers to 70 floors
.
ゴールドの彫刻がある中央の広場は、冬になるとスケートリンクになることでも有名です。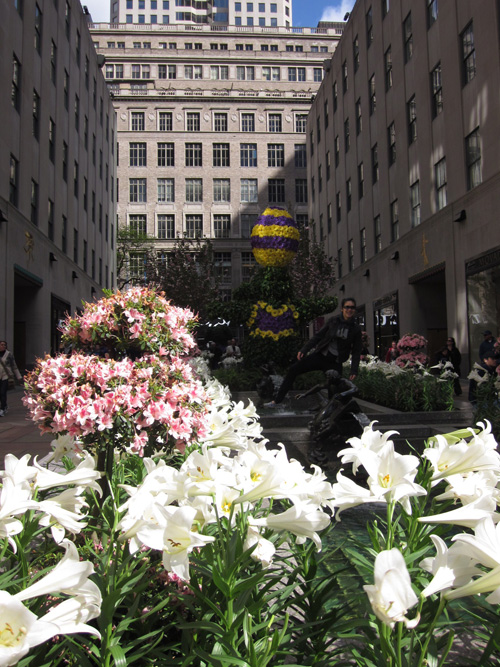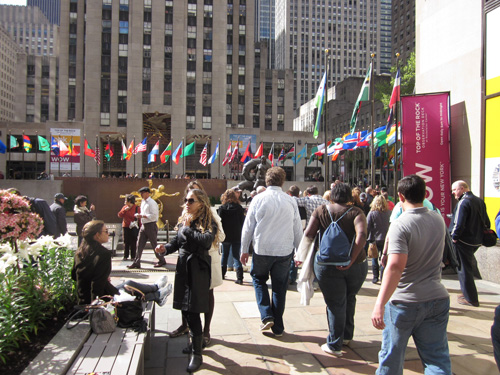 Many tourists from all over the world are gathering.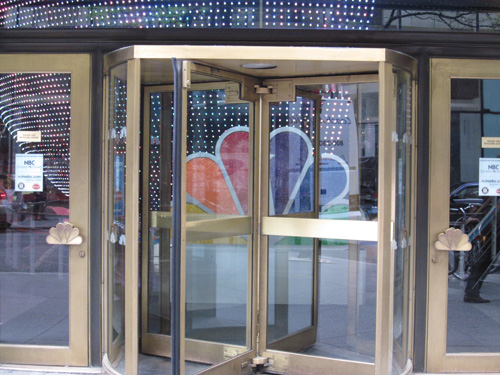 This is an entrance of the NBC studio.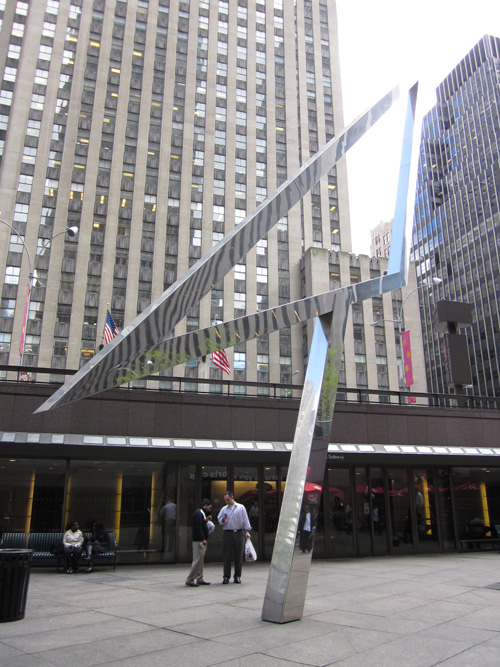 This is a silver statue in the court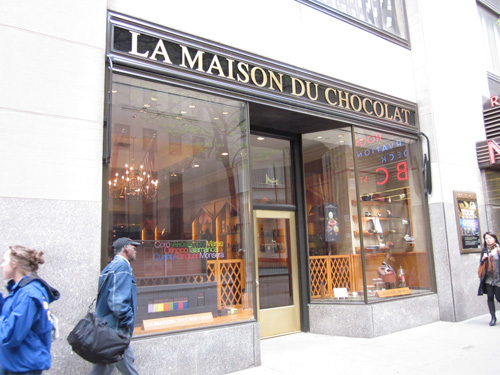 This is a chocolate shop which looks like a classy boutique.