2011.06.05 Sunday
Exhibition Information 2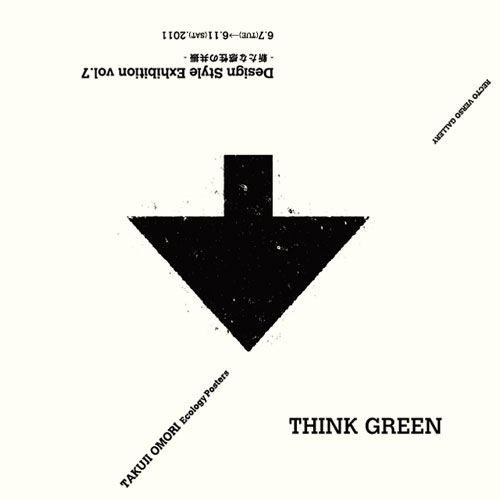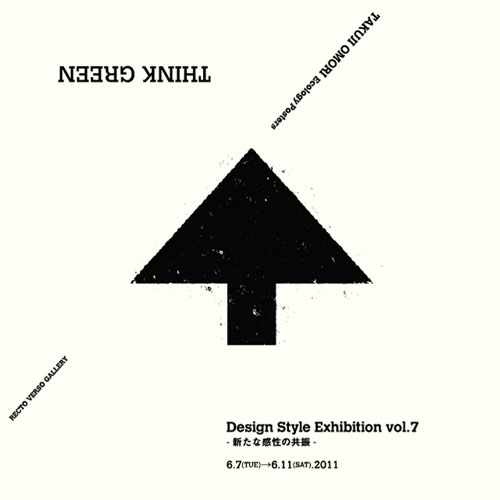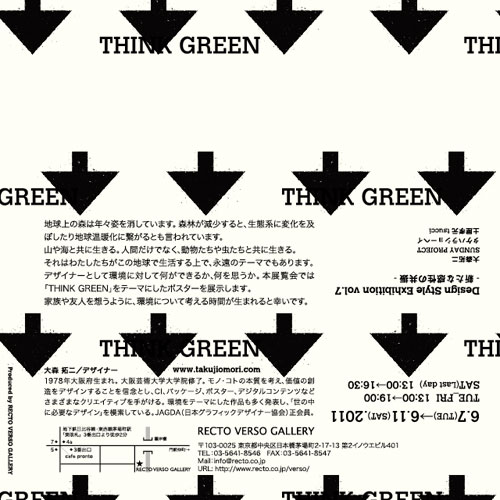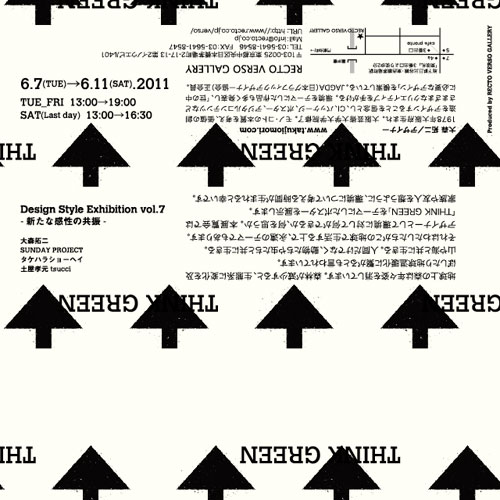 先日書きましたが、いよいよ来週から展覧会が始まります! そしてそのDMが出来上がりました!
テーマは「THINK GREEN」。ギャラリーが選んだ4名による本展覧会ではテーマは各自自由なので何を作ろうか悩みましたが、普段仕事ではやらないことをやろうと思い、環境問題をテーマにポスターを制作しました。
DMにはテーマが「THINK GREEN」ということで、"木"に見立てた"矢印"をキービジュアルとしました。
木の矢印が下を向くことで森林の減少を示唆させています。そのためDMは正方形にし、文字も上下から読めるように配置して、あえてこのビジュアルの意味に気付いてもらうように工夫しています。
The theme of the exhibit is "THINK GREEN". The gallery's curator selected four participants who can freely choose what theme to display in the exhibit. So I wondered what I should make. And I decided to do something different. I ended up designing posters about environmental problems.
Because the theme is "THINK GREEN", I designed the"arrow" as a symbol for a "tree" in
this invitation.
The tree arrow indicates deforestation by pointing downwards. Therefore, I designed the card to be a square and the texts were set inverse to be read from each side.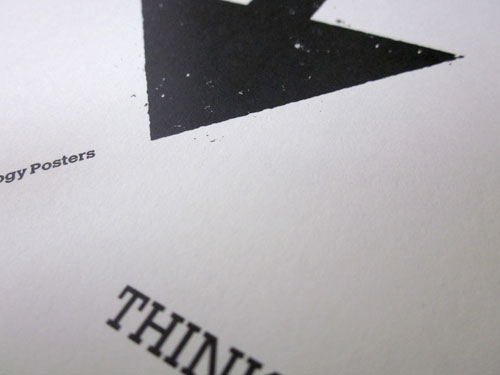 デザイナーとして環境に何が出来るか、何を思うか。堅苦しい感じではなく、ファッションやインテリアの一部のように、
デザインによって
日常の中に環境について考える時間を作れたら、と思っています。
What can I do for the environment? What do I think about the environment? In this exhibit, I wanted to show environmental issues through design and at the same time, help people enjoy the beauty in art and graphic design.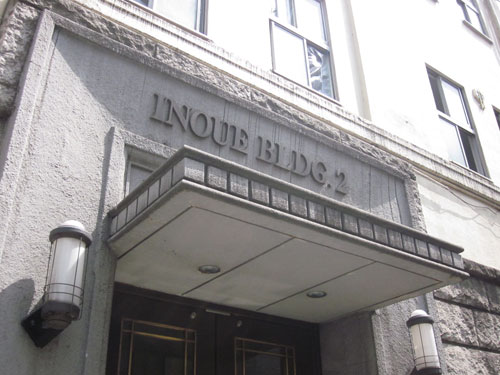 The entrance of the building has the gallery.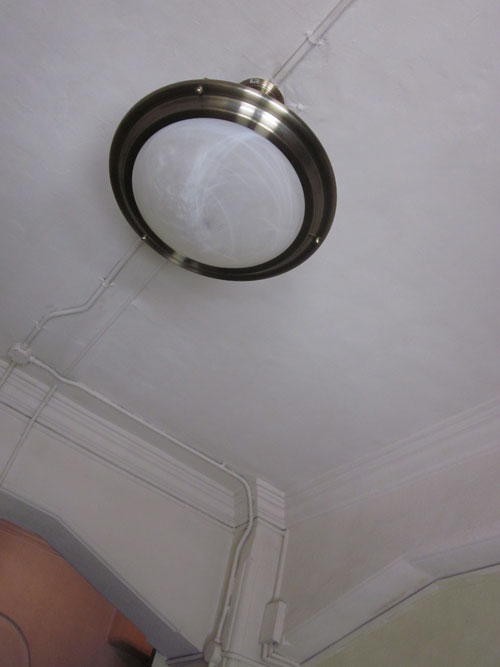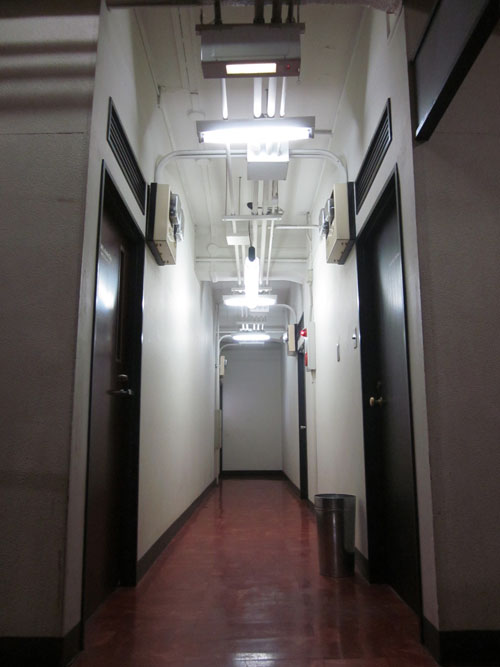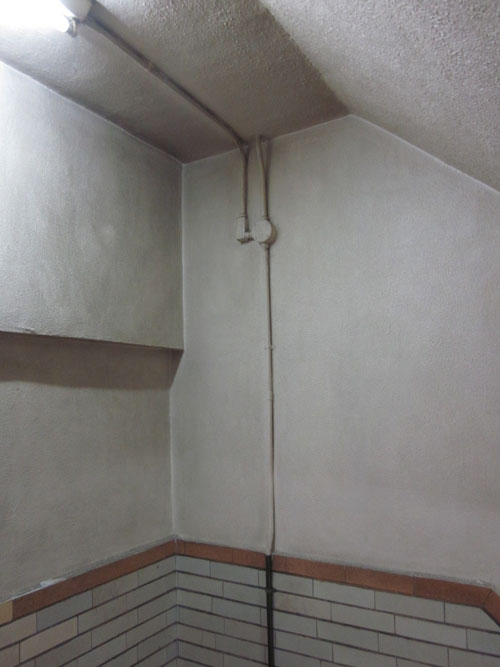 築80年以上というこの建物はレトロな雰囲気を醸し出しています。
This building, which was
built 80 years ago,
has historical vibe.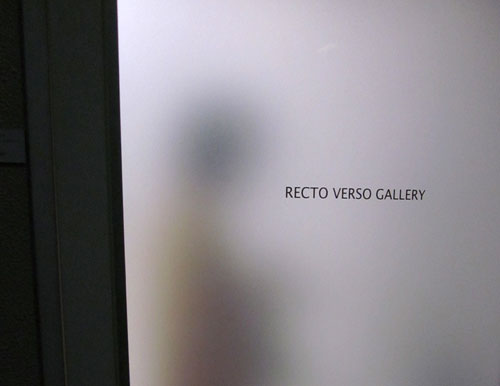 4Fまで階段を登るとそこには真っ白な空間が広がっています。
When you go to the 4th floor, you'll see a completely white space.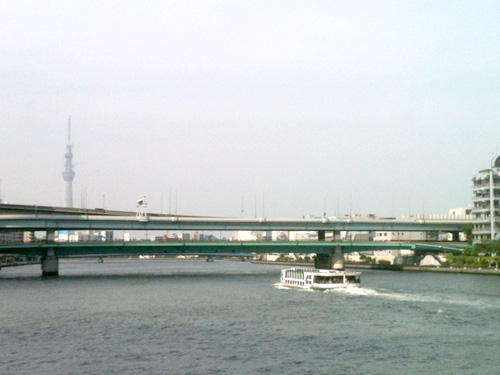 少し歩くと大きな橋のある川があって、そこからスカイツリーも見えたりします。
遊歩道もあるので天気の良い日にはとても気持ちいい場所です。散歩道がてらお立ち寄りいただければと思います。お時間ありましたら
ぜひお越しください!
There is a river with a big bridge nearby. You can see the Tokyo Sky Tree Tower from here. There is a promenade, so if the weather is good, it's a very comfortable place to be at! I'd like you to stop by the gallery during strolling.
Please come and see my exhibit!
■Design Style Exhibition vol.7[新たな感性の共振]
[会期]2011.06.07(tue)→2011.06.11(sat)
[時間]火→金 13:00-19:00 
土 13:00-16:30
東京都中央区日本橋茅場町2-17-13 第2イノウエビル#301・401