2011.05.01 Sunday
Exhibition Information
告知になりますが、来る6月7日(火)から、東京日本橋にある
レクトヴァーソギャラリーにて
展覧会をします!
ギャラリーから声をかけていただいて、グループ展に出させていただくことになりました。
This post is to inform you that I will hold an exhibition at Recto Verso Gallery at Nihonbashi, Tokyo starting June 7th.
The gallery
curator
contacted me and I decided to create something for the exhibition.
Four creators, including me will be presenting our works for the exhibit.
We are free to choose our own themes so I'm considering a few ideas!
More information will follow when the details have been fixed.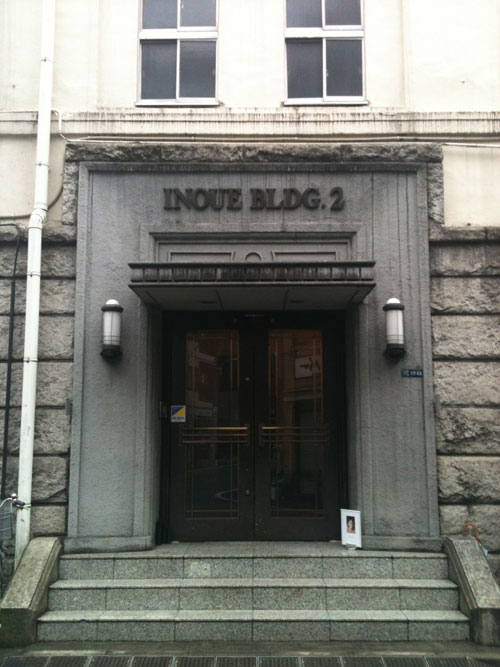 上の写真は、ギャラリーが入っている第2イ
ノウエビル。築80年以上のレトロな雰囲気漂う素敵な建物です。アンティークな回廊を抜けてギャラリーに到着するとそこは真っ白な空間。ここから何を発信するか、考え中です。。。
The picture above is the 2nd INOUE BUILDING where the gallery is located. It is an historical building that was built over 80 years ago.
After you go through the antique entrance, you will see an absolutely white space which serves as a gallery. Now, I'm thinking what should I transmit from here...
■Design Style Exhibition vol.7[新たな感性の共振]   2011.06.07(tue)→2011.06.11(sat)
東京都中央区日本橋茅場町2-17-13第2イノウエビル#301・401