2011.04.27 Wednesday
Udon West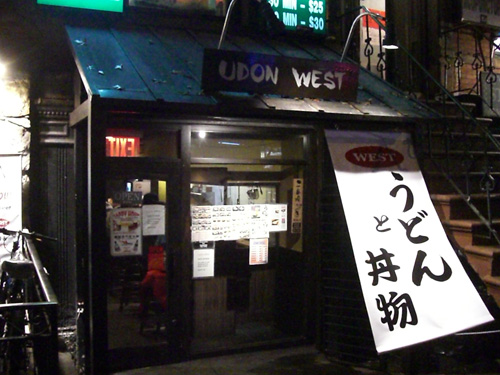 ニューヨークのジャパニーズタウン、イーストヴィレッジに「うどんウエスト」という
うどん屋さんがあります。毎日ピザやハンバーガーを食べていると、さすがにたまには日本食が恋しくなります。。そんな時によくお世話になってたのがこのお店です。
There is an udon restaurant which is called Udon West in East Village at Japanese town in NYC. I love pizza and hamburger so I often have them. However w
hen
I was getting tired of them sometimes, I went here.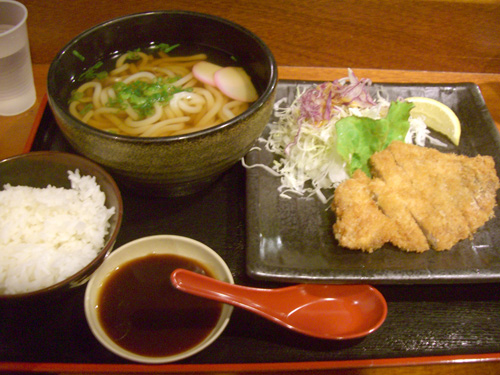 上の写真はトンカツとうどんのセット。この組み合わせはなかなか他では味わえない、懐かしの味ですよ! 韓国でも「とんかつ」がとても人気の日本食らしく、友達の韓国人がどうしてもとんかつを食べたいというので探して行ったのが初回でした。
The picture above shows udon and tonkatsu set. It's hard to get combination
like this
in NY. I heard that tonkatsu is very popular in Korea, too. One of my Korean friend was also eager to have it, so I searched and visited here.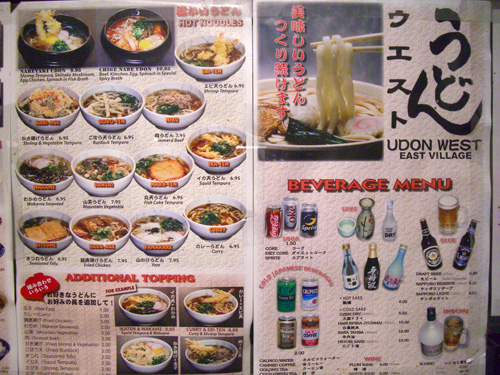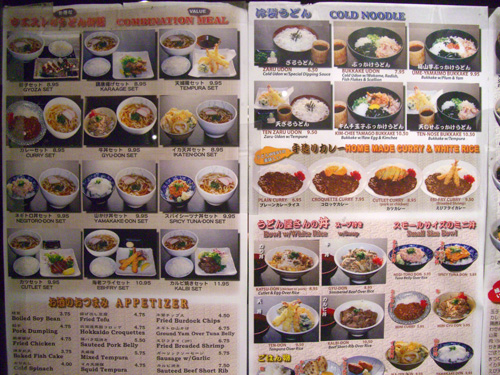 うどんの他にも丼、天ぷら、カレーなど、日本の庶民的な味が気軽に味わえるのでよく行ってました。しかも夜も遅くまでやっているので、飲んだ帰りに〆のラーメン代わりに丁度いいのです!
もちろん日本人だけじゃなくていろんな国の人に人気があるのでおすすめですよ!
In addition to Udon, this restaurant has many Japanese traditional menus such as donburi, tempura and curry, so I often went there. And that, it opens until midnight, it's good to have something instead of ramen after drinking.
Of course many foreigners also go there so I recommend it!