2011.05.15 Sunday
Whole Foods Market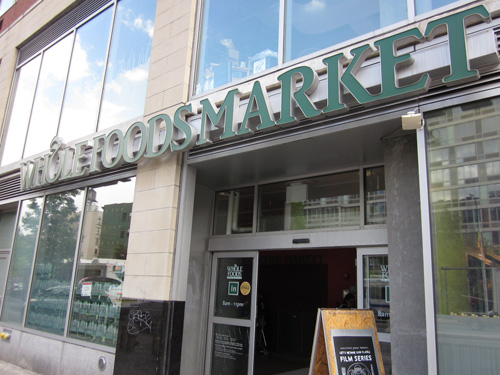 何度かニューヨークのスーパーについて書いていますが、こちらは「WHOLE FOODS MARKET」という、有名なオーガニック系のスーパーです。
商品の陳列やブランディングデザインも上質な雰囲気を醸し出しています。
I wrote about supermarkets in NY a few times already. This post is for another supermarket, it's the WHOLE FOODS MARKET, which is a famous organic supermarket.
The merchandise displays and branding design have superior quality.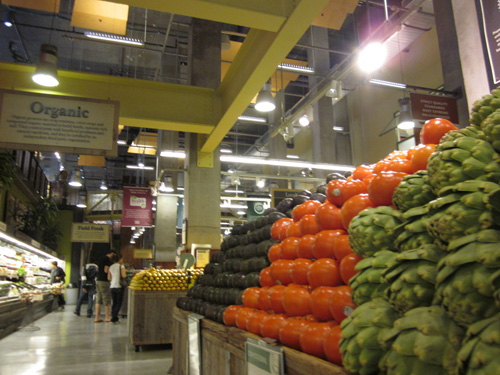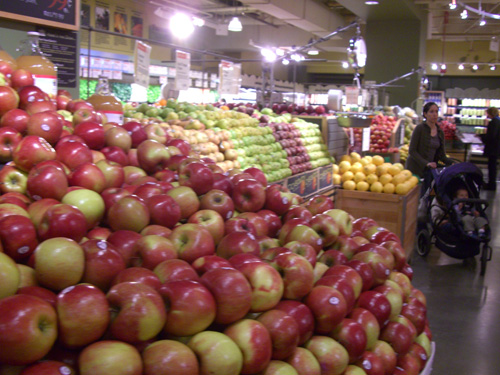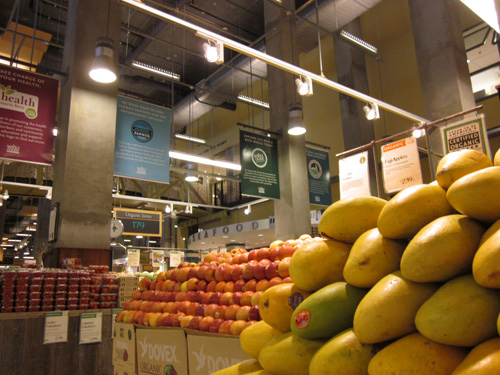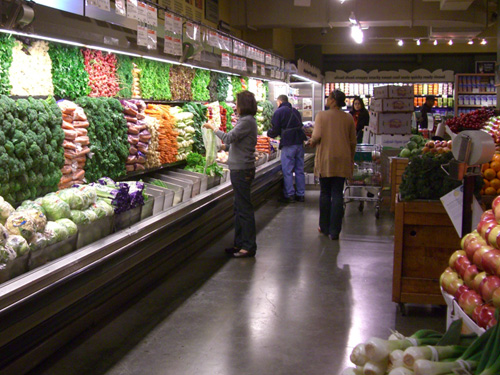 色とりどりの野菜や果物が山積みになっていて購買意欲を誘います。
Many kinds of colorful vegetables and fruits are stacked and stimulate our purchasing interest.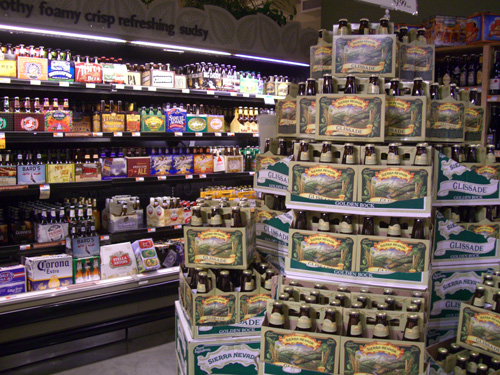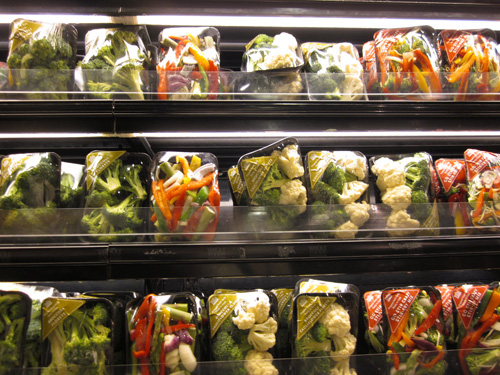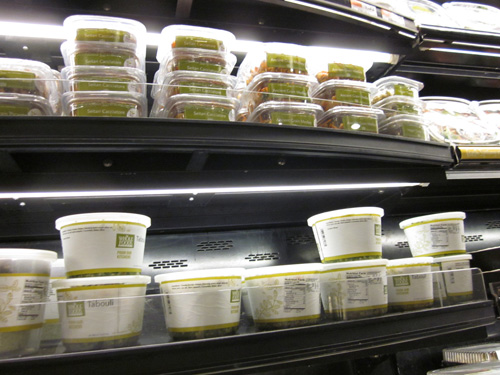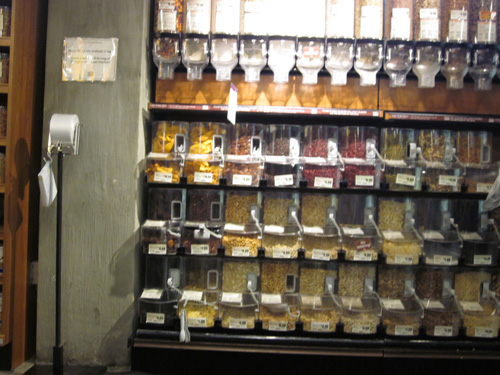 アメリカ人はナッツ系が本当に好きなのでよくスーパーで量り売りしてます。安くてうまいので僕もしょっちゅう食べてました。
Many American people like nuts very much, so a lots of supermarkets sell nuts by measure. They are reasonably priced and taste good too, so I often had it!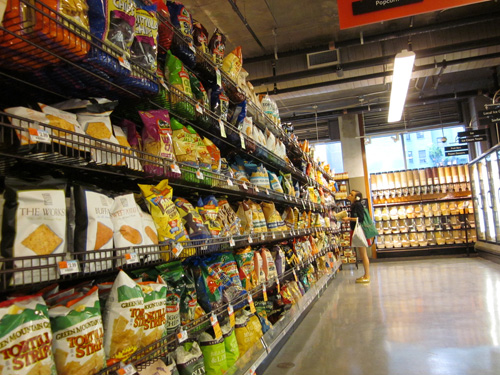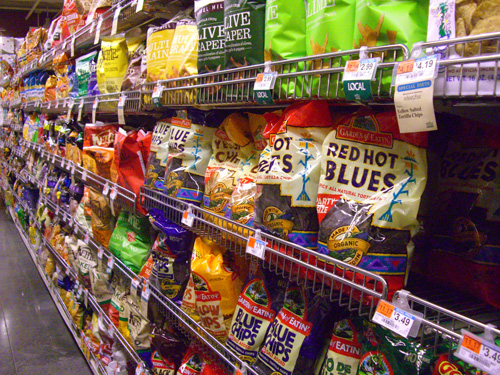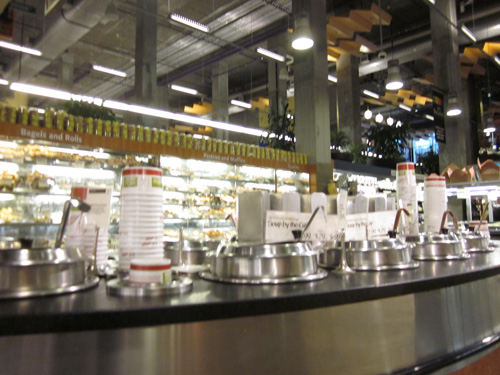 You can pour any soups you want by yourself.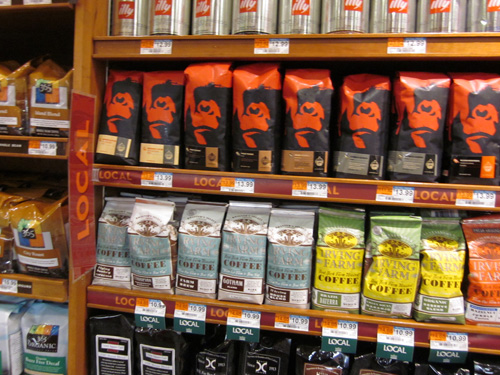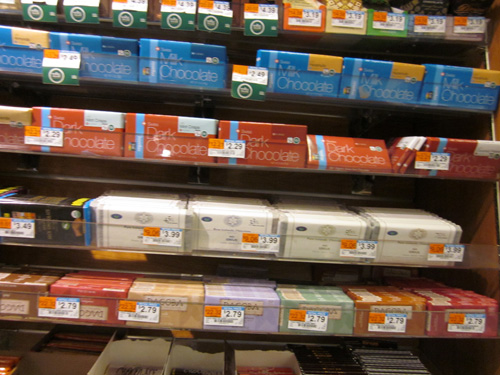 広々とした店内でいろんな商品やパッケージを見ているだけで楽しくなります。。
イートインのスペースもあったりするので買い物に疲れた時は休憩にどうぞ!
I enjoy just looking many products and it's packages inside the large store...
They also have eat-in corners where you can eat the food you bought too. You can hang out there
when you are tired of shopping!