2011.02.05 Saturday
Sunny Side
今回はニューヨークに来てロックビルセンターの次に住んだ街、
クイーンズの「サニーサイド」を紹介したいと思います。
以前に引っ越した時にも書きましたが、その後生活してみていろいろ見たものや街の様子を書いておきたいことがあるのでアップしておこうと思います。(前回の記事はこちら)
This time, I'd like to write about Sunny Side, Queens where I've lived in after Rockville centre in NY.
When I moved there, I've posted about it but now I'm going to update about that place.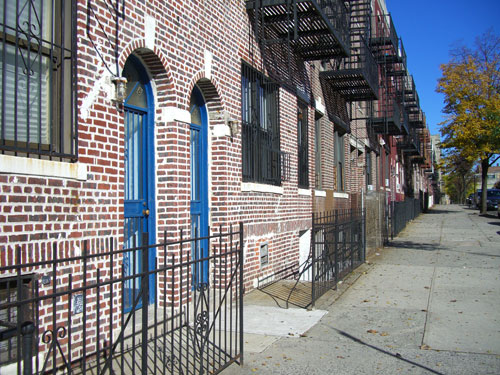 The contrast of brick wall and blue doors is beautiful.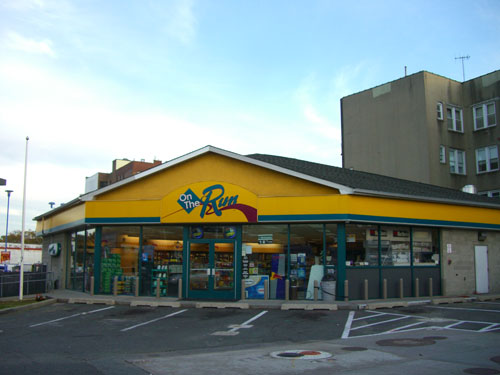 他では見たことがないコンビニがありました。そもそもコンビニ自体、ニューヨークであまり見かけないので珍しい存在でした。
There is a convenience store, and I was surprised since it's hard to find convenience stores in NYC.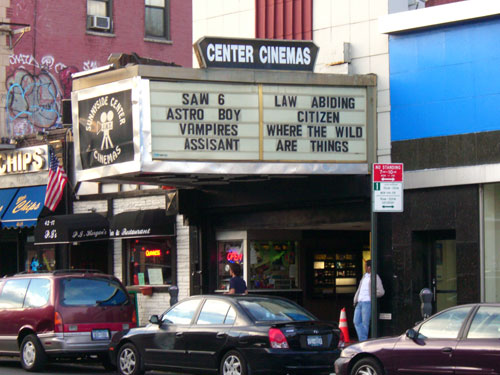 映画館です。今写真を見て気付きましたが鉄腕アトム(ASTRO BOY)がやってたみたいですね。
A movie theater-- I noticed j
ust now
that ASTRO BOY had been showing that time.
ASTRO BOY is originally one of the most famous TV animation series from Japan.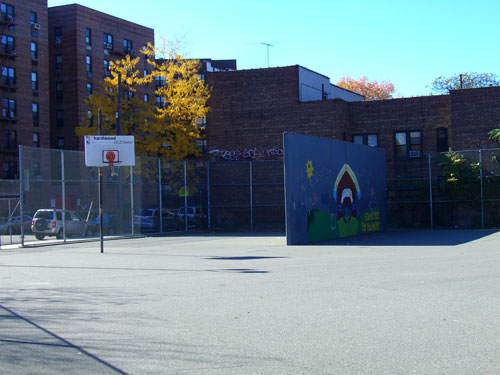 近所の公園でよくメキシコ人の子供たちがバスケをやってました。
Mexican children were often playing basketball at this park .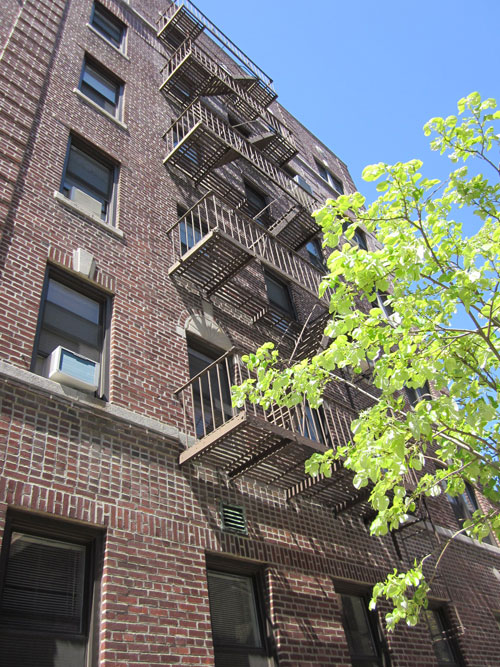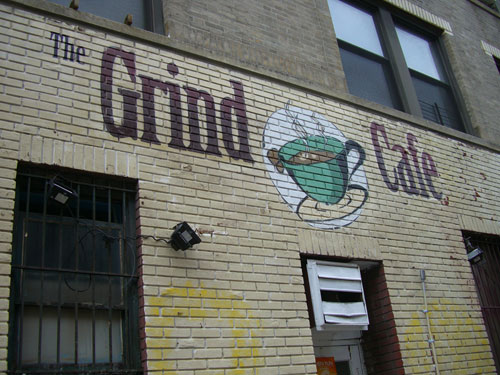 カフェの入口。壁にダイレクトに絵を描いてます。
昔の映画に出てきそうな雰囲気漂ってます。
This is an entrance of a cafe. They painted a picture on the wall directly. It has a good ambience which you can see in most old movies.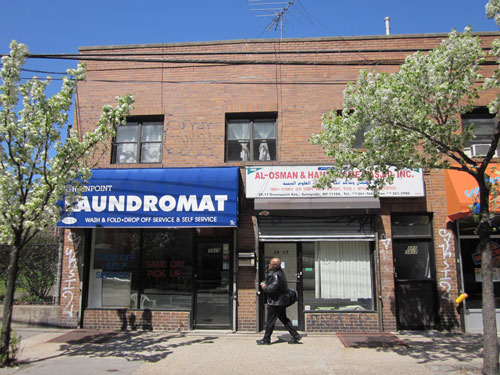 この2Fで韓国人の友人とシェアしてました。1Fの青い屋根はコインランドリーになってます。コインランドリーは確か$1.5くらいだったと思います。なのでこれも日本より安いですね。
This is the apartment where I lived. I lived in the 2nd floor with my Korean friend. The space with the blue roof on the 1st floor is a laundry shop. Their service costs $1.5 so it is cheaper than most of laundry shops in Japan.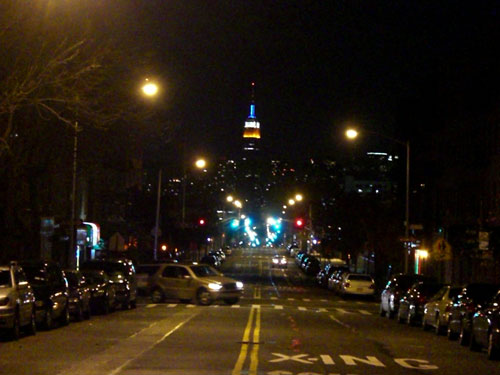 一直線に伸びた道の先にエンパイアステートビルが見えるのです。エンパイアステートビルは毎日ライトアップの色が変わるので、毎日ここを通る度に今日のライトアップの色を楽しみにしてたのを思い出します。。
From this view, I can see the Empire State Building down the street. I remember that I looked forward to the color of the illumination when I passed here because it changes color everyday.