2011.01.15 Saturday
Public Arts in NY
ニューヨークの街にはやはり数々のパブリックアートが存在します。
There are many public arts in NYC.
I'm going to show you some of that.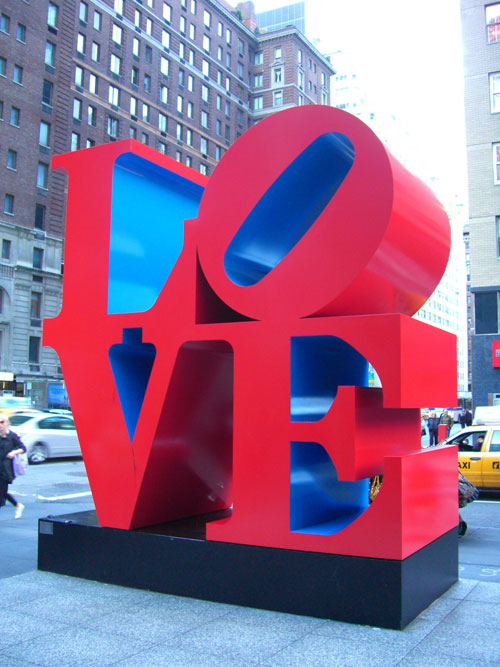 有名な「LOVE」のオブジェ。いつも多くの人がここで写真を撮っています。
This is a famous objet. Every time, many people are taking pictures here.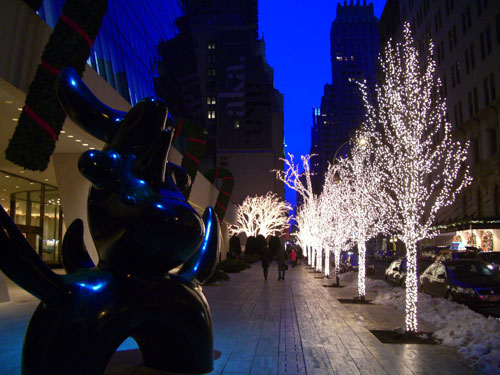 It's in front of Solow Building.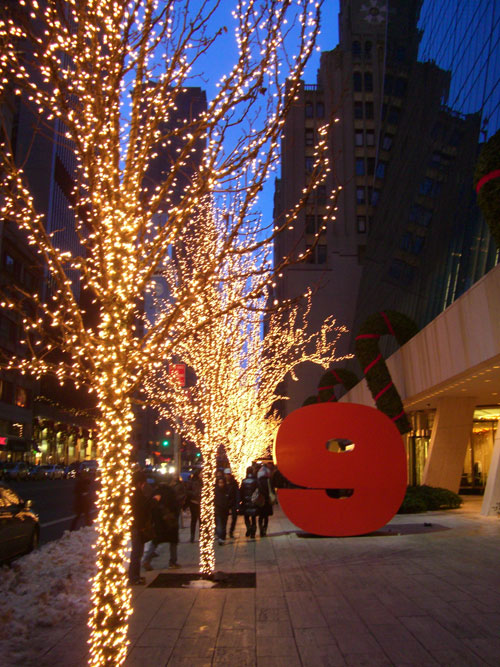 大きな赤い数字の9。こちらもSolowビル前でMoon Birdの反対側です。
クリスマスシーズンは上の写真のように街路樹のイルミネーションもきれいです。
大阪にある水族館「海遊館」の壁画も彼の作品だそうです。知らなかった。。
"9" Serge Ivan Charmayeff
It's a red big the number"9".
You can see the beautiful illumination on the street trees on the picture above.
Besides, candy canes are hung on the building!
The wall art of

Kaiyukan aquarium

in Osaka is also his work.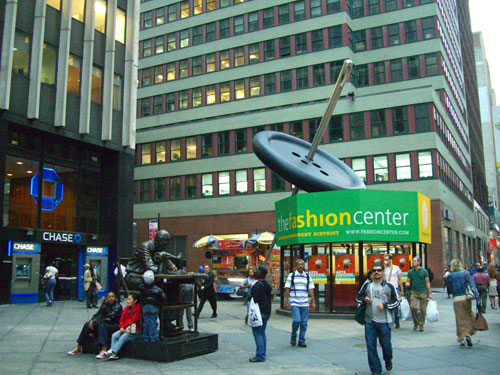 ファッションセンターの入口にある大きなボタンと針のオブジェ。わかりやすい目印になっています。
The objet of button and needle is in front of the fashion center.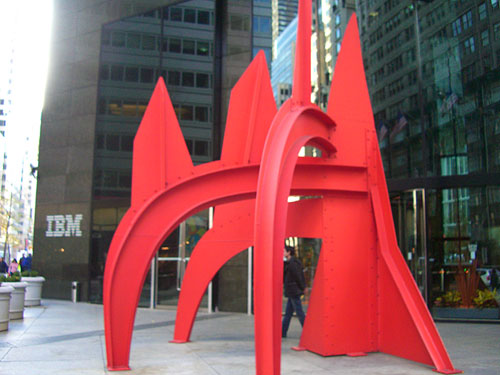 "Saurien" Alexander Calder
It's in front of IBM building.