2011.02.21 Monday
The Oldest Bar in NY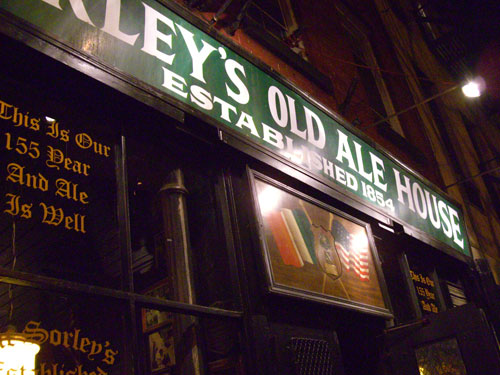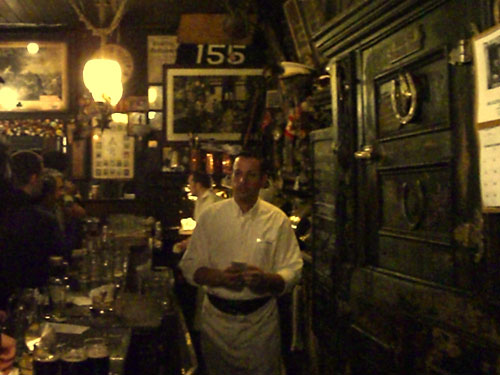 ここでは黒ビールが有名で、店に入るなり黒ビールが入った大量のジョッキが出されました。
The stout is famous there. As soon as I entered the bar, a lot of jugs of beer were served.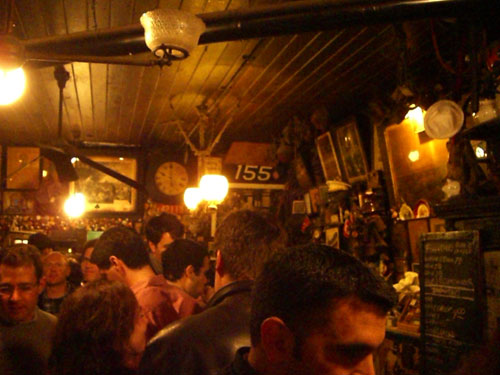 店内はものすごい人でぎゅうぎゅうの状態でした。。座ることはもちろん、動くことすらままならないくらいの混雑具合でした。
It was extremely crowded inside! Of course I couldn't have a seat and I couldn't move!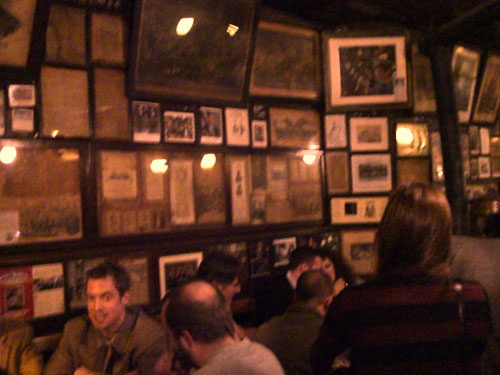 店内には所狭しと古い写真が飾ってあったり、時代を感じさせる小物類が店の歴史を物語っていました。
The old photos and old antiquities gave the feeling that the place is historical.