2011.01.04 Tuesday
Happy New Year 2011!
新年あけましておめでとうございます。
2011年初ブログは、今年の年賀状を紹介したいと思います!
This is the first blog so I'd like to show my new years card*!
*In Japan, we usually send greeting cards to our family, friends, co-workers and other familiar people on new years day. It's a Japanese tradition.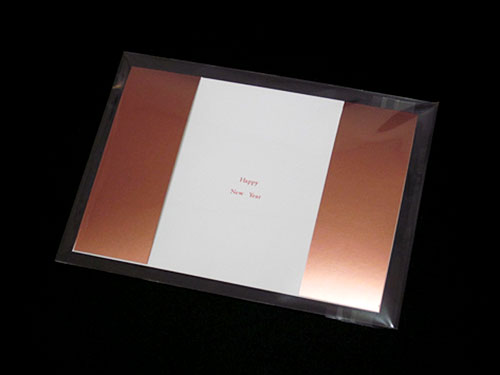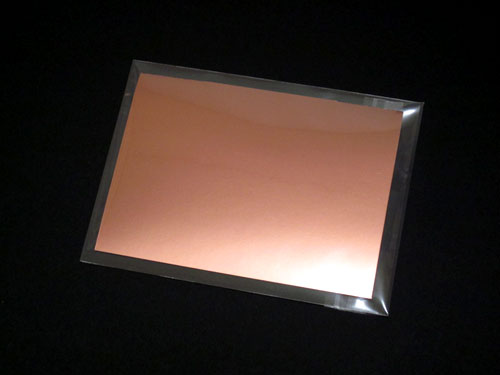 外側がメタリックカラーで内側が白の紙をカットし、透明の封筒に入れました。
外と内で質感と色が違う紙を使い、折り畳むことで"11"に見えるようになっています。
I cut a paper that has a metallic color on the
outside and white on the inside. After that,
I put the card into transparent envelope.
The two rectangular piece of paper side by side represents "11" by using a paper which has a different color and texture from the inside.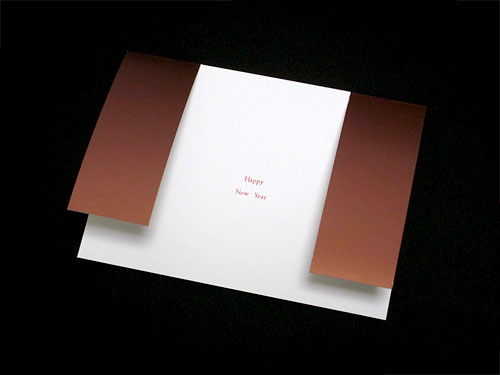 封筒から取り出すと、11の部分が折れているので、広げると、、、
When you take the card, parts of the "11" are folded, so after opening it....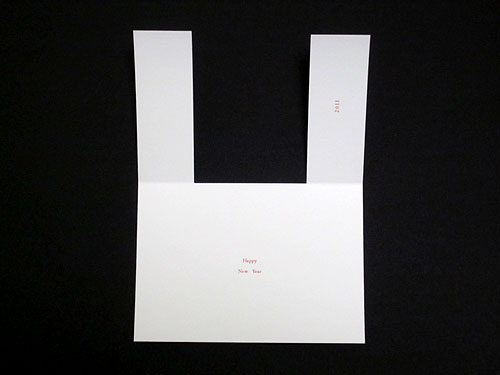 今年も引き続き、ニューヨーク日記が終わるまで書いていきます。
It becomes a rabbit-shaped which is the animal of this year*.
I hope you get amazement and happiness.
I will keep on writing here in my NY diary until it will be over.
Maybe I'll post more about designing sometimes.
Best wishes for a happy new year!
*In Japan, we have an animals, each symbolizes a year.
There are 12 animals as symbols and it changes every year.