2010.12.19 Sunday
Grand Central Market
ニューヨークの玄関駅グランドセントラルターミナルに、スーパーマーケットがあります。
There is a supermarket in grand central terminal which is the gate terminal in NY.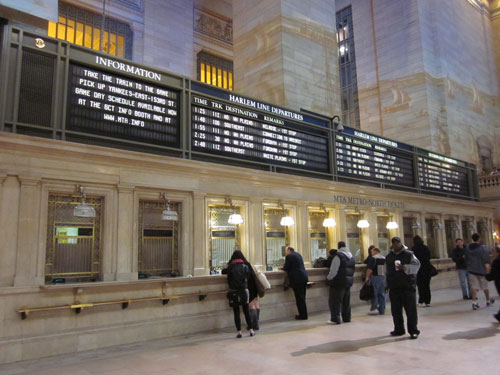 新鮮な魚介類が並ぶ魚屋や、肉屋、ケーキ屋、パン屋、スパイス屋などさまざまなお店が並んでいます。
外国の雰囲気のマーケットを見るのが好きなのでかなりわくわくする光景が広がっています。
Many kinds of shops such as fish shop, butcher, cake shop, bakery and spice shop, etc. are there. I love to see foreign markets, so the place makes me excited.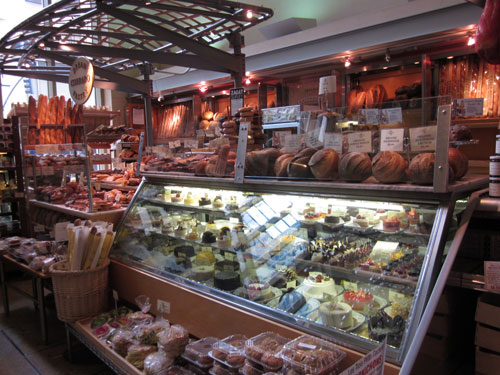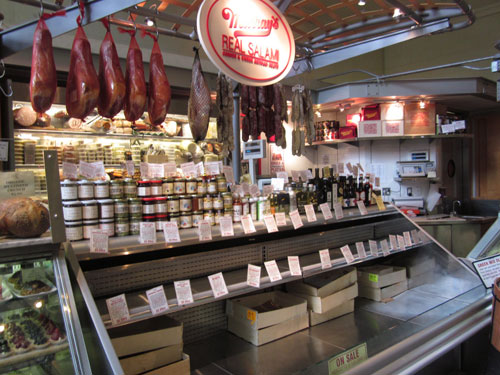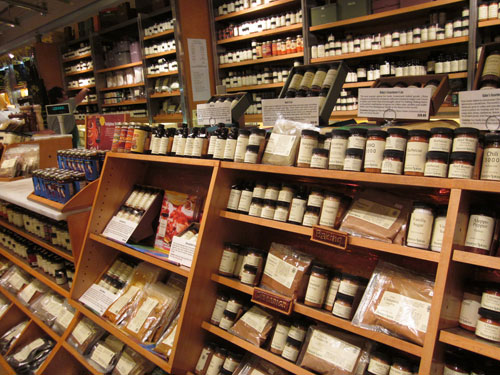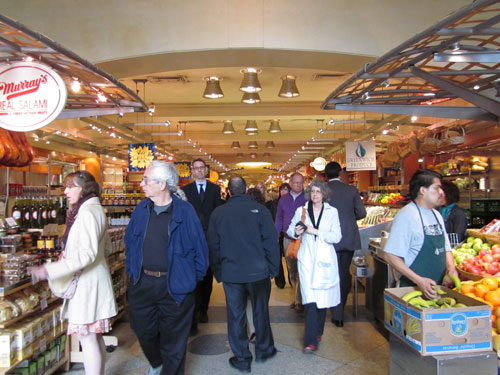 一直線の通路をはさんで両サイドにいろんなお店が軒を並べています。地元の人から旅行者までいろんな国の人が買い物を楽しんでいます。
Shops are lined across the straight aisle. Not only the local people enjoy shopping but also the travelers from many foreign countries.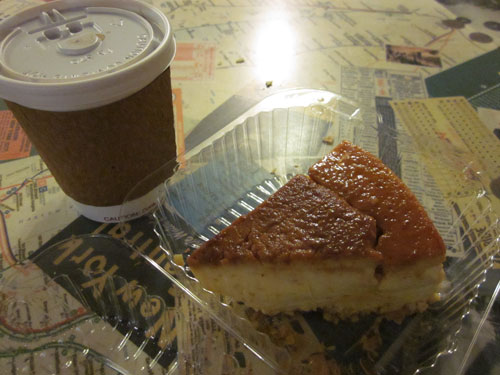 買い物に疲れたらB1にデリやカフェがあって、自由に座れる席もあるのでくつろげます。
ケーキ屋であまり見かけない感じのケーキがあったので買ってみました。食べてみるとぷるんとしてて、おっきなプリンみたいな感じでした。ニューヨークでケーキとか買うとだいたいこういう透明の容器に入れてダイレクトに渡されます。日本みたいに紙箱に入れたり袋にいれたりしない感じです。
There are delis, cafes and free seats in the basement floor so you can rest there when you get tired.
I found an unusual cake so I bought it. It was a pudding-like cake. When you buy a cake, usually they serve it with a plastic case directly. They don't use paper boxes and bags like how we do it in Japan.