2010.12.01 Wednesday
Pizzeria Numero 28
This is a pizzeria called N
umero 28 in West Village. I heard that it's very popular, so I visited there in the afternoon but surprisingly it wasn't crowded. It is located near Christopher park which I posted about before.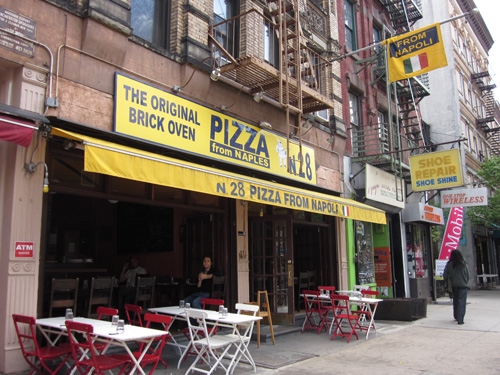 The yellow sign is the mark.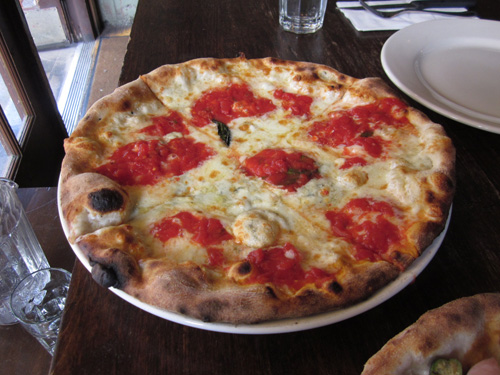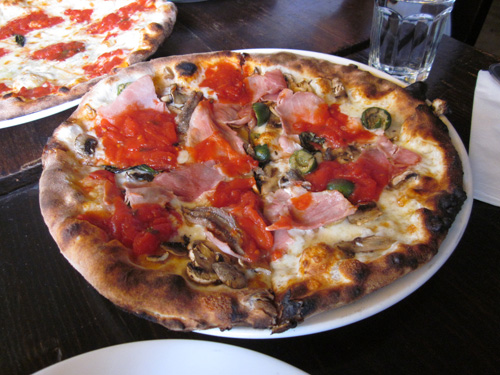 日本に帰ってきて改めて感じるのが、むこうのピザはやっぱりでかい!
After I came back to Japan, I realized that pizzas are really large in the U.S.!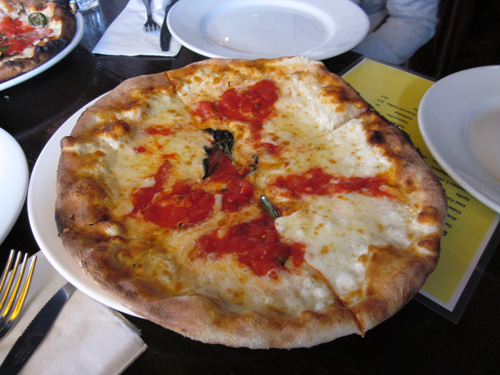 けっこう味が濃いめでしたがやっぱり美味しい。。。
友達何人かと行って何種類かのピザを頼むのが楽しいですね。
ちなみに僕はレストランを探す時、yelpというサイトをよく見てました。アメリカ版「食べログ」みたいなサイトで、クチコミや写真が載っているのでお店を探すときおすすめです!
The pizzas have strong flavor but they tasted really good...!!
I enjoyed that I went to pizzeria with some guys and ordered some pizzas.
In passing, I always surf yelp when I search for restaurants.
It has many comments and pictures so I recommend it when you are searching for good restaurants.