2010.10.24 Sunday
The New York Times Bldg.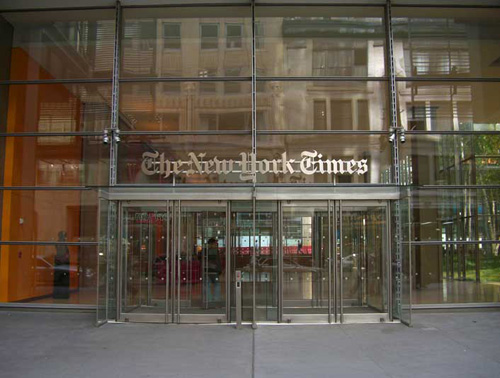 ニューヨークタイムズの本社ビルを見つけました。世界的建築家レンゾ・ピアノ氏設計のガラス張りのきれいなビルです。
I found The New York Times Building. It was a very beautiful glassy architecture that was designed by
Mr. Renzo Piano, an international architect.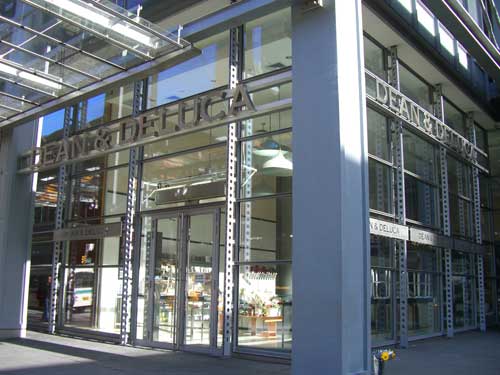 その1Fには日本でも人気のスーパー「DEAN & DELUCA」や、、
In the first floor, it has dean & deluca that is popular in Japan too, and...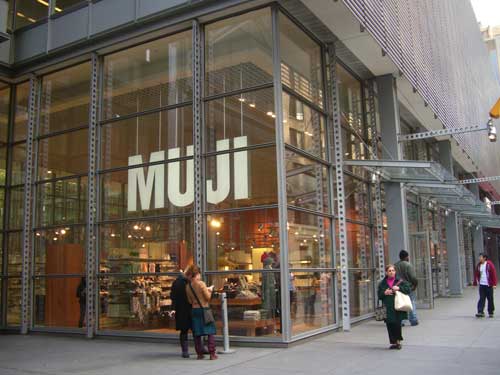 無印良品も入っていました!! 無印が大好きな僕はとても嬉しいです! ニューヨークでも同じ商品を置いていて、店内に入るととても落ち着く気分になれます。。でも日本よりちょっと値段がお高めでした。でもシンプルな衣類や雑貨は海外の人にも人気のようでした!
MUJI also!! I was very happy because I love MUJI! They have same goods as in Japan, so I was very comfortable... However the prices were little bit more expensive than Japan. But their goods are popular for many foreign people too!